About John Saavedra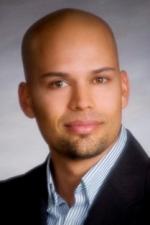 John Saavedra
Contact Information
Mobile: 520.331.4060
NMLS #: 219575

Office Address
1610 N Kolb Rd Office 8
Tucson, AZ 85715
You are applying with the the John Saavedra team. Your loan officer will be John Saavedra, or one of our team loan officers licensed in the state for which you are applying for a loan.
As a Loan Officer, I have access to a variety of investors, extensive loan programs, and competitive rates. Coupled with a superior internal support staff here at Peoples Mortgage, I have confidence that I can help you to get your deal done.
I take great pride in building long-term, trusting relationships with my clients. Whether you are purchasing a new home or refinancing an existing mortgage, you can expect the same straightforward and exceptional service!
I appreciate the opportunity to work with you!
Team Members
Chaz Elsten: AZ LO-0951948 NMLS-1791499